Get a 360° View of Your Community and Accelerate Smart Decision-Making
Unify your senior living operations data and put it to work with accessible, insight-rich custom dashboards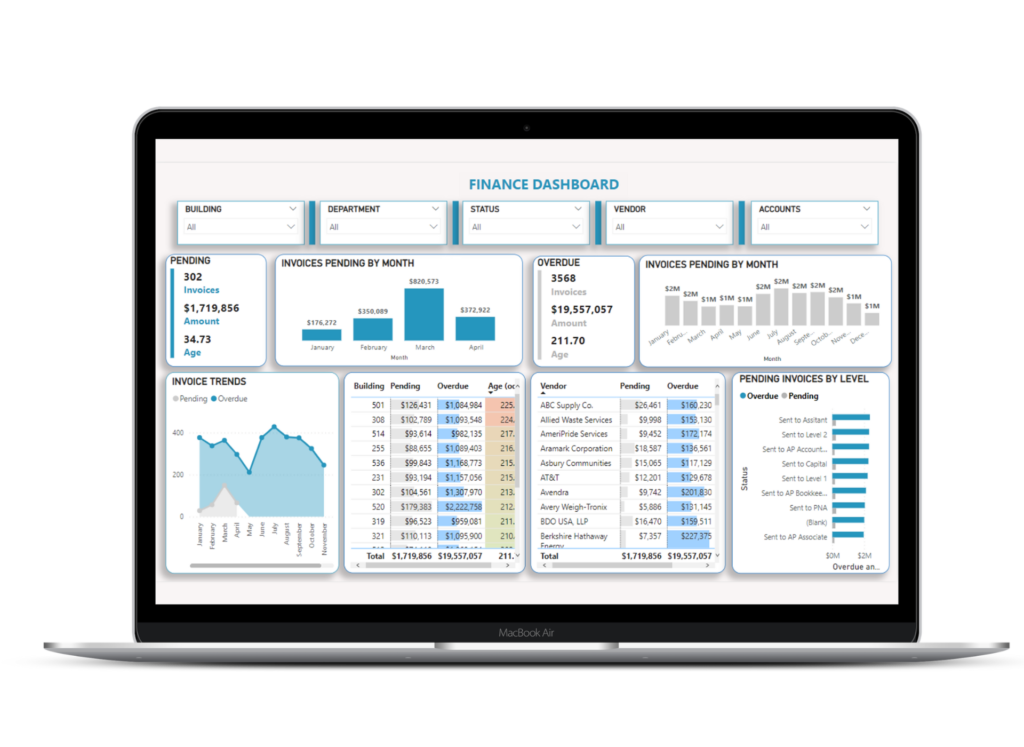 Our BI solutions empower senior living providers to quickly assess financial, operational, and resident care performance on a single platform.
However, many BI projects fail due to the inability to integrate with source systems and the inflexibility of the BI solution. Our expertise lies in breaking down data silos, utilizing robotic process automation (RPA) to efficiently extract data from various sources, and delivering accessible, insight-rich custom dashboards.
Key Performance KPIs across LOBs for Senior Living
Operations
It can be used to track a wide range of metrics that can help providers better understand the needs of their residents and allocate resources accordingly.
Recognizing bottlenecks in the operational process.
Providers can gain valuable insights into their operations and identify areas for improvement.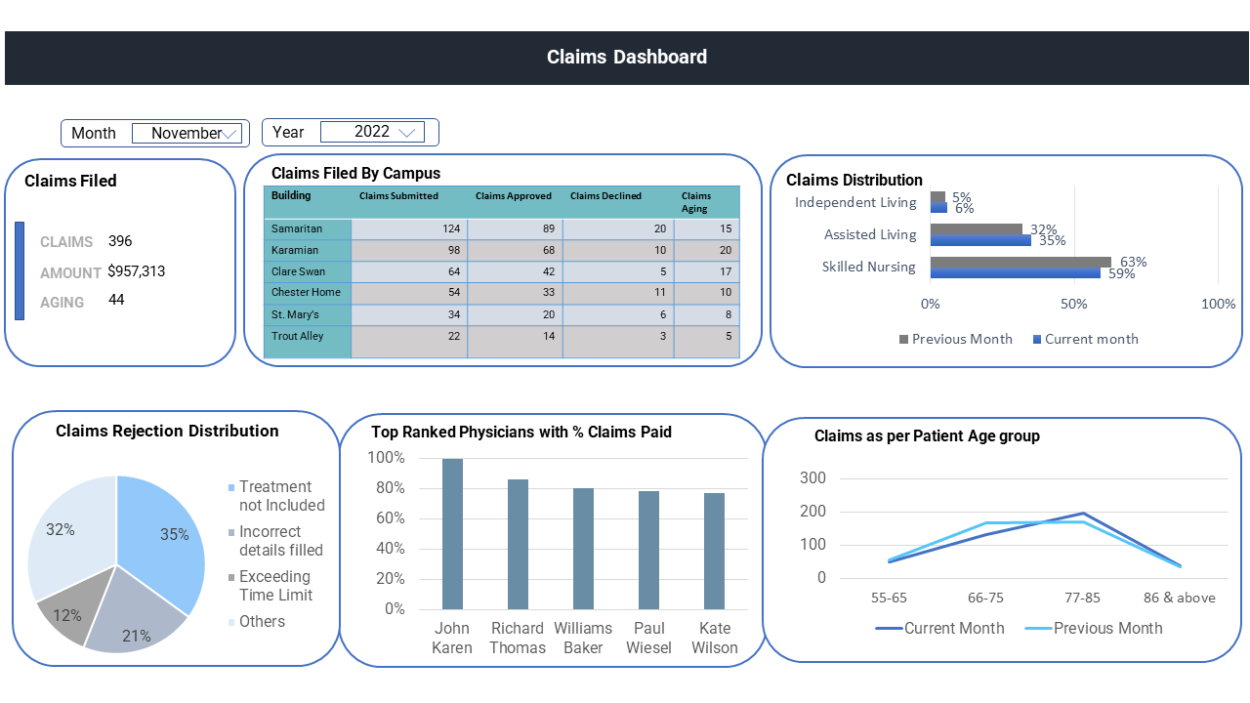 Finance
It keeps track of financial metrics, including revenue, expenses, profitability, cash flow, return on investment (ROI), and net income.
 Identify trends and pinpoint areas for improvement, such as reducing costs, increasing revenue, and optimizing financial performance.
Forecast future financial performance, allowing organizations to make informed decisions about budgeting, and resource allocation.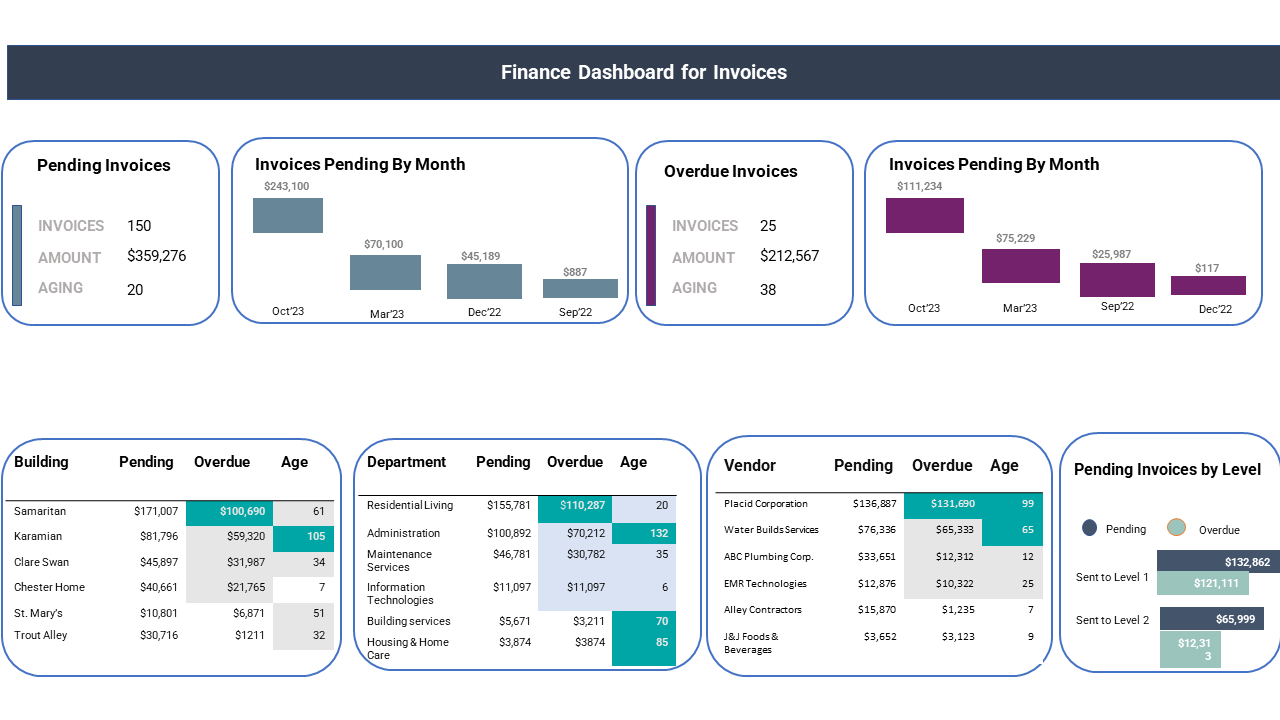 Human Resource (HR)
Workforce planning including staffing levels, recruitment, & retention, employee performance, training & development, and compensation, and benefit
Employee management in terms of recruitment, retention, performance, training, and other aspects of employee management.
Thus gaining a quick 360-degree view of the data and employees across the organization.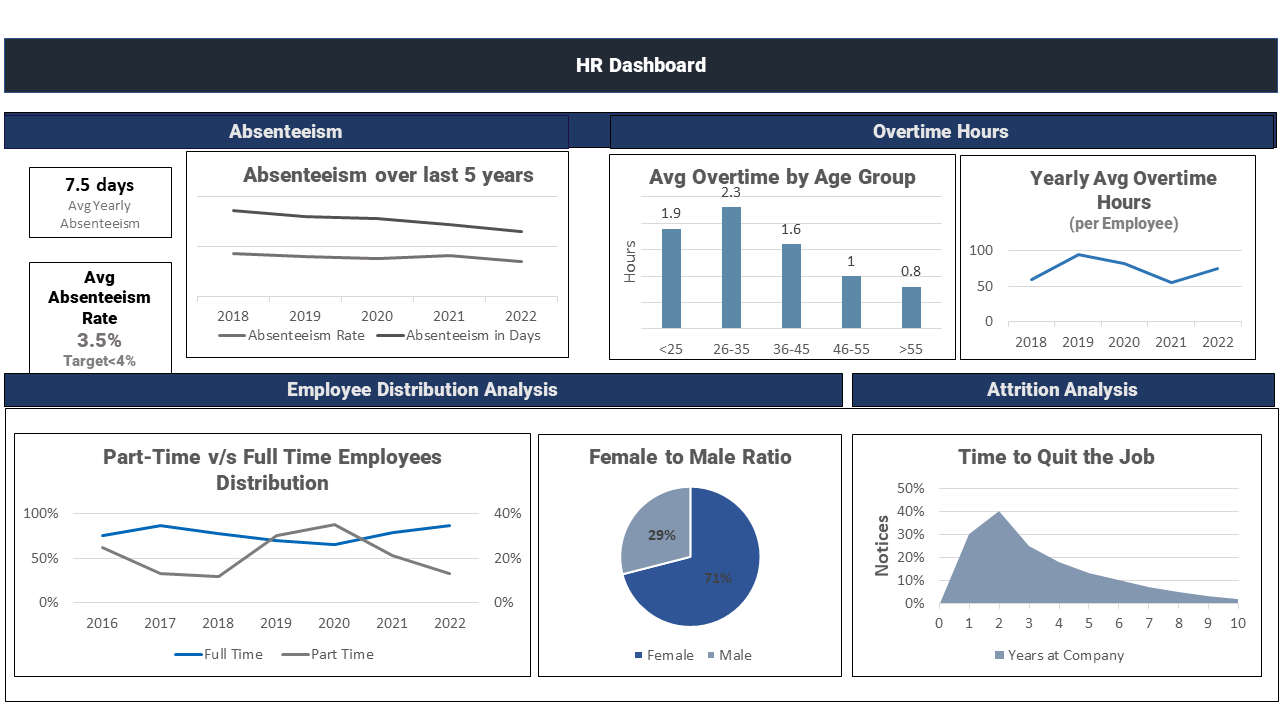 Marketing
Management of marketing efforts in the senior living industry, including web traffic and engagement, social media engagement, email marketing, and customer satisfaction.
Identify areas for improvement in terms of engagement, conversion, advertising, & customer satisfaction.
Thus making informed decisions to improve their marketing strategy to gain the attention of the right audience.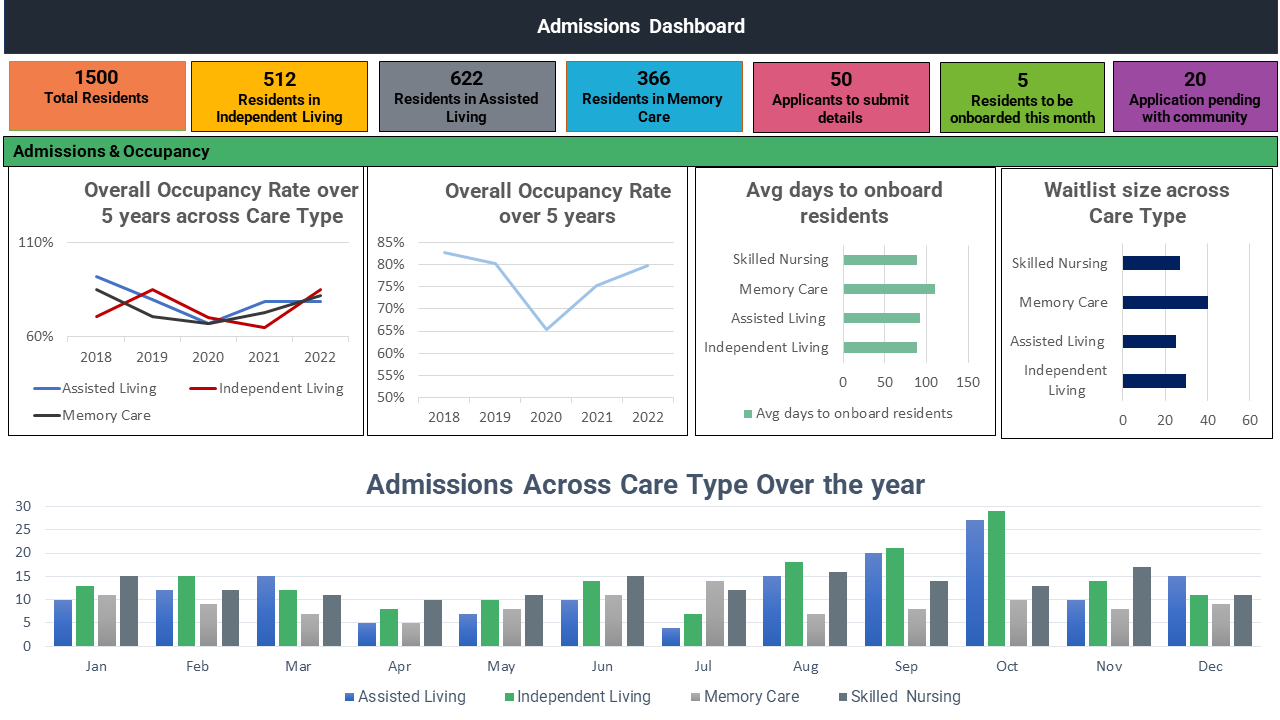 Sales
Track a range of key metrics related to sales efforts, including sales team performance, lead generation, customer acquisition, & sales forecasting.
 Identify bottlenecks in terms of performance, lead generation, customer acquisition, & sales forecasting.
Thus, can quickly take actions where the sales conversion can increase with minor changes and improve the profitability of the organization.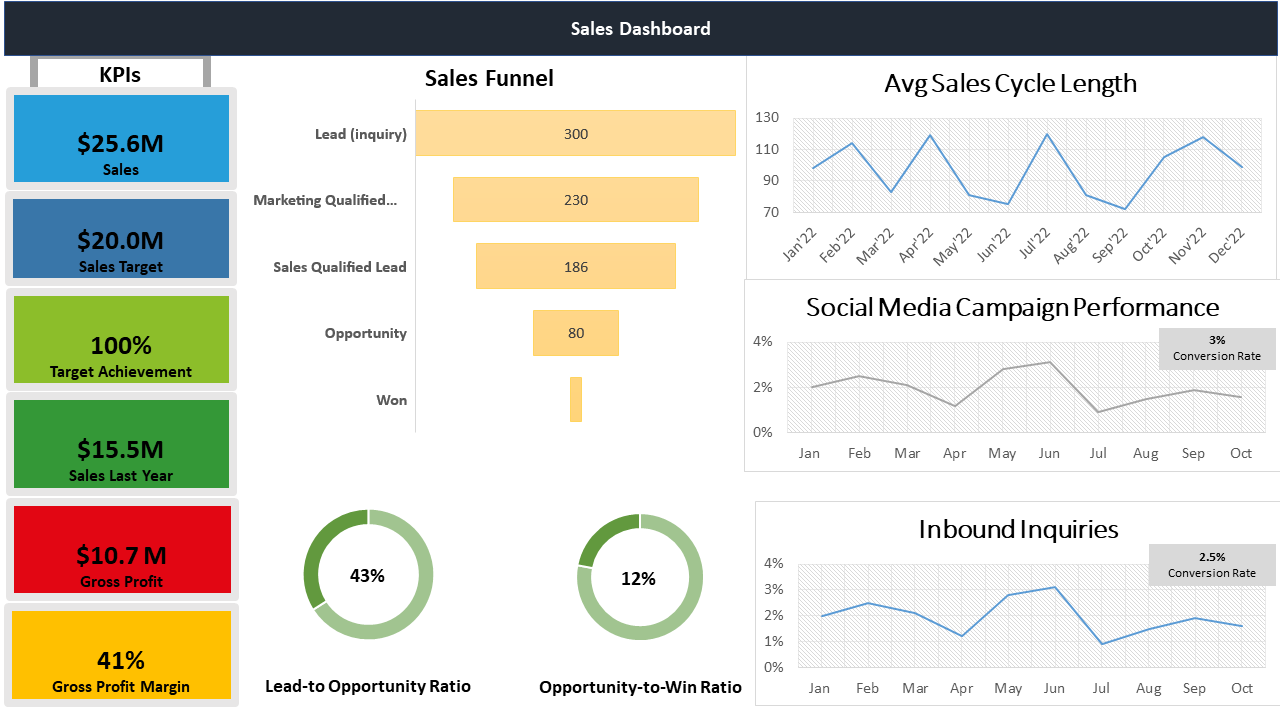 Fundraising by Foundations
Track a range of key metrics related to fundraising efforts, including donor acquisition, fundraising campaigns, donor engagement, fundraising events, and grant applications.
By doing so it can gain better insights into their fundraising efforts and identify pinpoints in the same.
By tracking these key metrices, foundation departments can improve and speed up their fundraising campaigns across the year.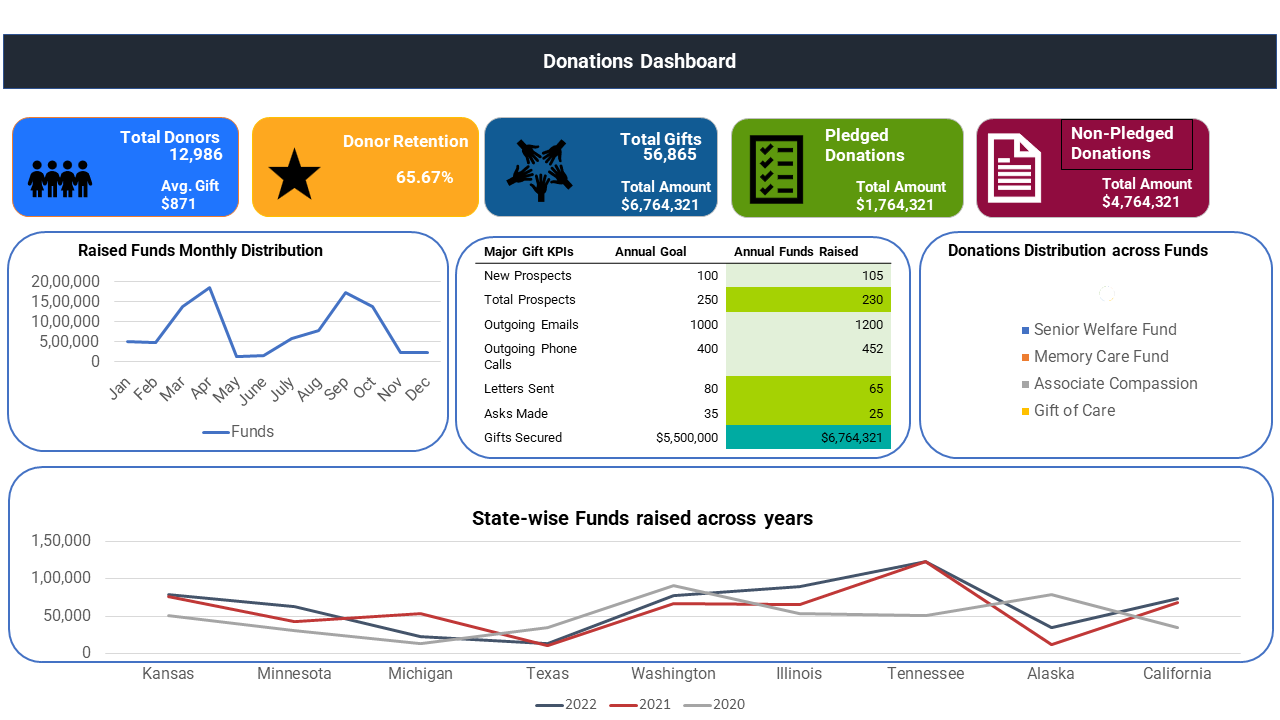 Get a glimpse of Business Intelligence in action
NuAIg shows how personalized dashboards can provide a deeper understanding of a company's health and performance
Discover More
With BI Analytics Dashboards, you'll be able to:
With the exponentially growing data across the aging industry, we at NuAIg offer data warehousing and data management services, Robotic process automation to streamline the processes for efficient workforce utilization and digital data capture at all end, quick transition from one software to another without compromising on the data. You can book a free one-hour consultation with our experts to understand how you can also leverage the data in your organization for better planning and decision making.
Speak with our data experts to learn more about Nuaig's services
Features of BI Analytics Dashboard
Our series of webinars focusing on the impact of AI - driven Automation on all aspects of Aging Services across functions
Knowledge Capsule
Read more about our latest news posts and be informed
Discover BI capabilities with NuAIg
An integrated and well-tuned BI solution as a service enables you to
Improve Operational Efficiency & the Resident Experience.

Eliminate ambiguity in your business processes.

Discover trends and gain insights into discrete data.
Offer Request