Accelerating effective Foundation Programs with Intelligent Automation
Seamless information across Donation| Finance | Constituents | Residents | Caregivers
Integrating and automating internal softwares & workflows of Foundation LOB at LTPAC and CCRCs so that you can focus on raising funds and support the mission of providing excellent care at subsidized costs.
NuAIg leverages contemporary technologies like AI, ML, RPA, Data Engineering to integrate disparate software across donation management, constituent management, EMR, & Financial management and provide better outcomes for residents, staff, and society. Our aim is to help reduce long-term care costs and improve efficiencies wherever possible. We help you streamline and automate every manual process that needs automation and help focus the fundraisers on their actual goals
Operations within Foundation LOBs require
Voluminous paperwork and tedious verifications. Manually updating information across disparate software
EMR

Donor Management

Financial Management

Campaign Management and many more
RPA Use Cases for Foundation LOB of Aging Services
We have put together a list of workflows in Foundation LOB that can be effectively automated. Some of those are
Seamless information flow between EMR and Donation Management Software
Updating constituent's Bio, and pictures, from EMR (Point click care, matrix care, Netsmart) into Donation Management Platform (Blackbaud Raizer's Edge, Bloomerang) is a manual mundane task and the chances of errors are high. RPA Bot can log in to EMR, copy Bio and Photo and paste it on the Fundraising software, without error and fatigue.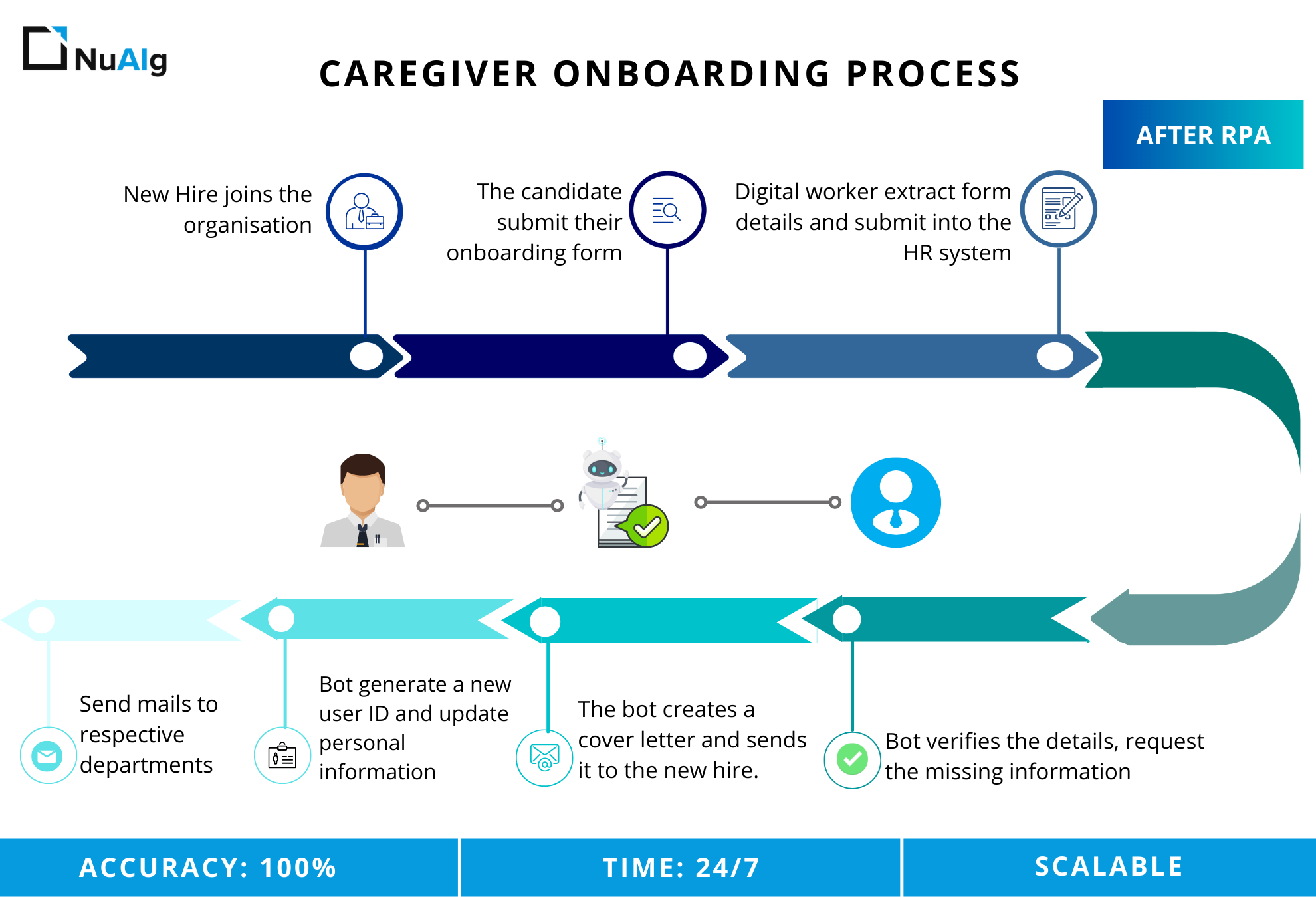 Reconciling resident status report
Financial reports are manually cross-verified with Foundation's reports, this reconciliation should be more frequent but dependency on finance receivable reports and the manual verification process makes it difficult to do this frequently. Trained bots to extract reports from Finance and Donation Management software, reconcile and update records as needed, in turn eliminating manual work and boosting employee productivity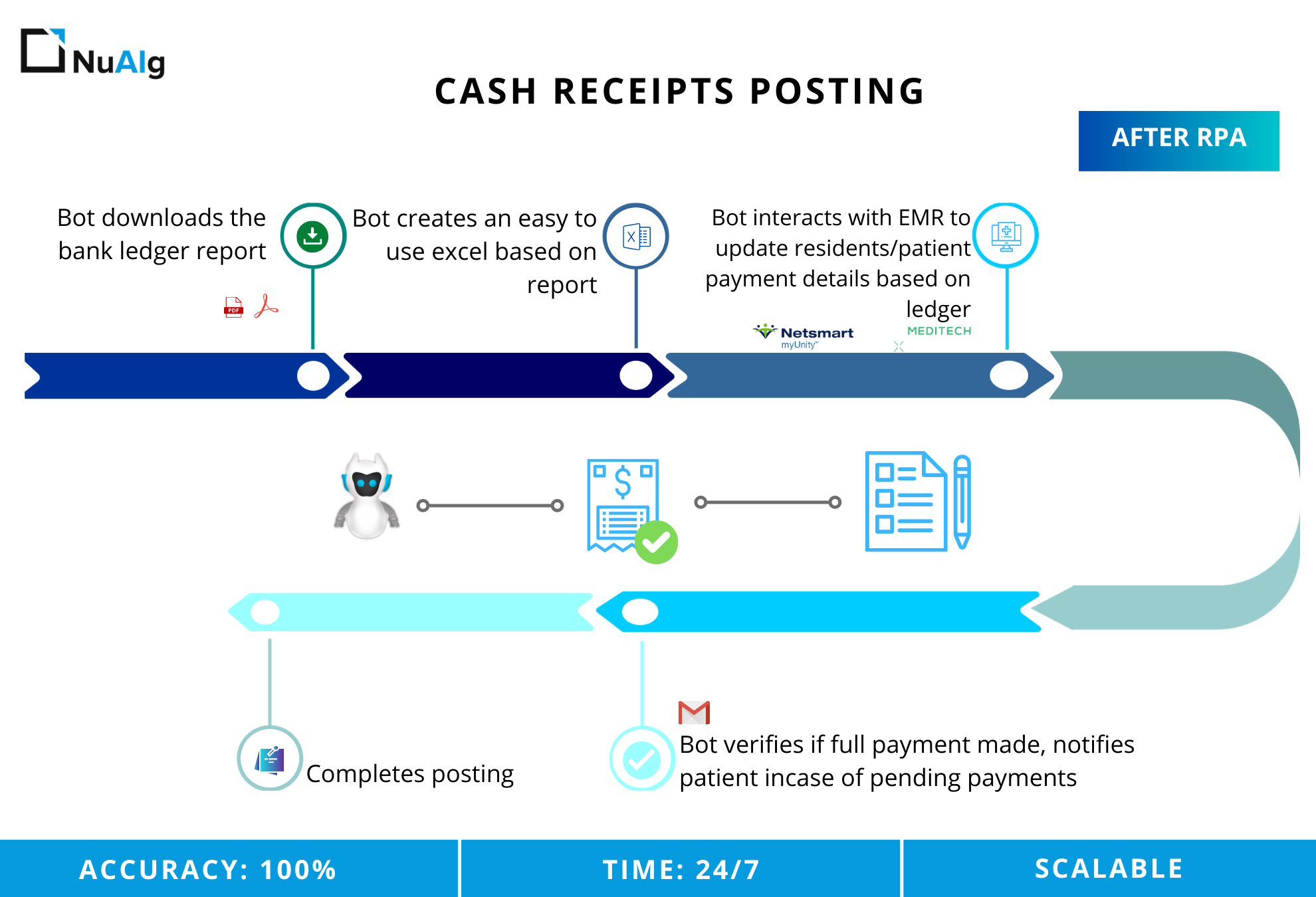 Deceased constituent and memorial updation
Manually marking a constituent as deceased, updating spouse/ family member as the primary contact, and selecting tribute involves several steps making the process very cumbersome. AI-driven bots automate this entire process with least human intervention.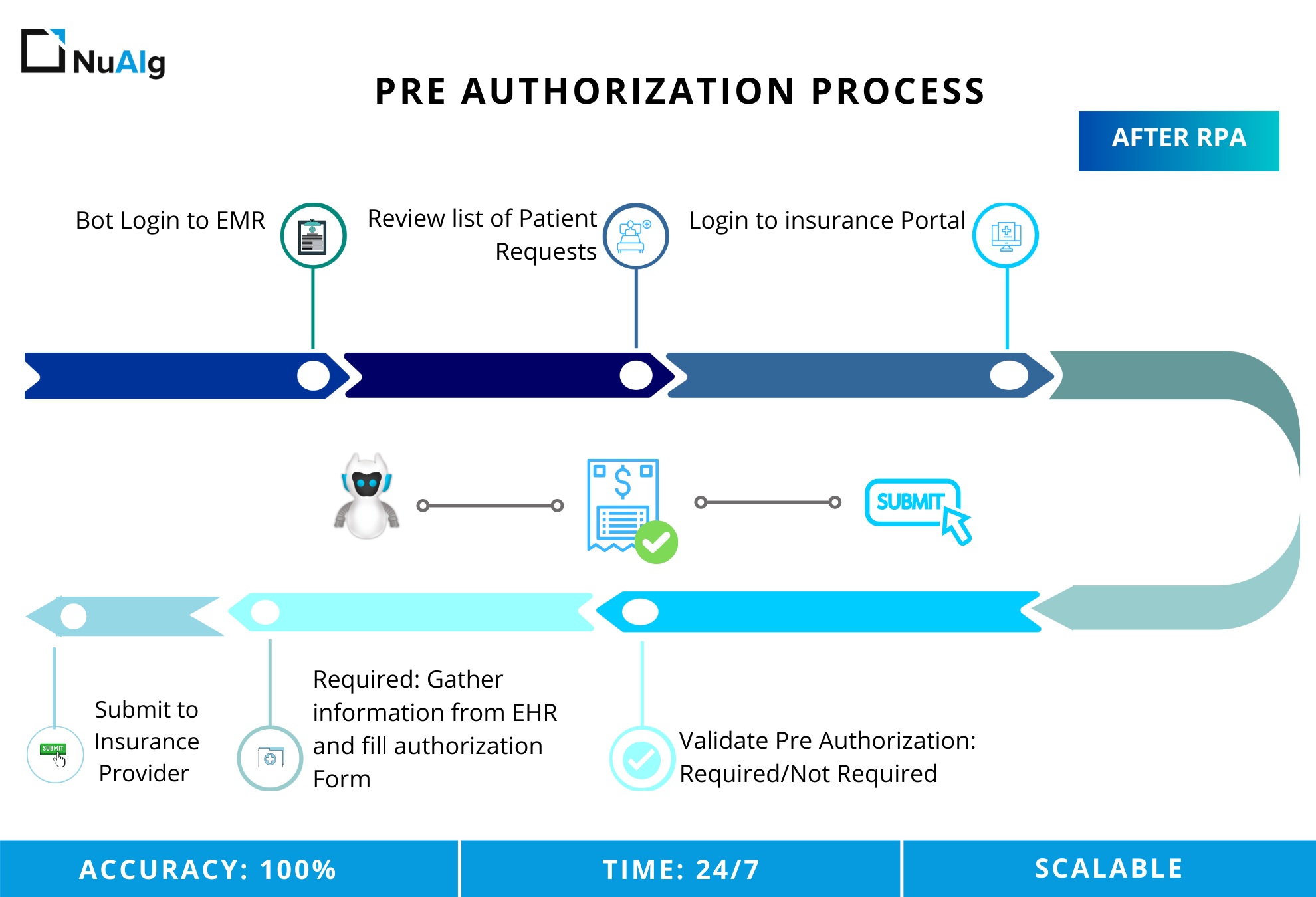 Pledge and non-pledge Donation entry and reconciliation Process
Pledge and non-pledge donations are added manually into the Donation management Software, in the case of pledge donations installments are entered based on reports received from Finance.
Reconciliation of pledge donations requires downloading of pledge balance reports from Donation management softwares and send to finance for verification, which is completely mundane, slow, and prone to errors.
Bots are deployed to make pledge & non- pledge donation entry and reconciliation process fully automated. These smart bots create a bridge between Finance and Donation management Software that enables a smooth flow of information.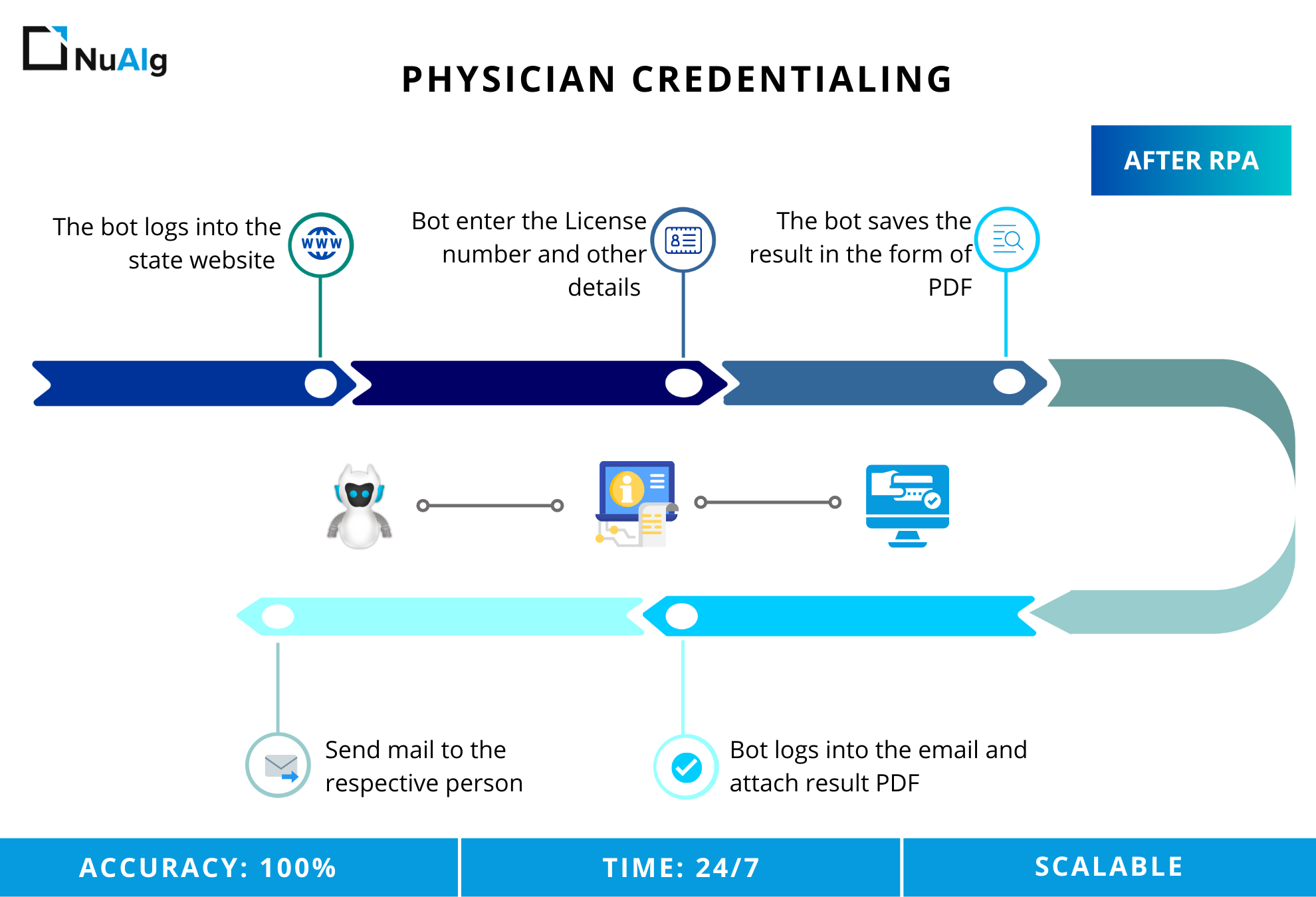 Other key processes mapped for Foundation
1. Donations balance and inflow report generation and sharing with finance
2. Cheque scanning and data entry process flow
3. Updating new residents
4. Downloading residents report
Contact a NuAIg Consultant to help you identify under-optimized foundation processes and help you take necessary actions
Learn how we can accelerate donor engagement and staff efficiency?