Artificial Intelligence enables Healthcare Providers to automate back-office operations as well as augment patient experience
Immunize your operations with quick win RPA use cases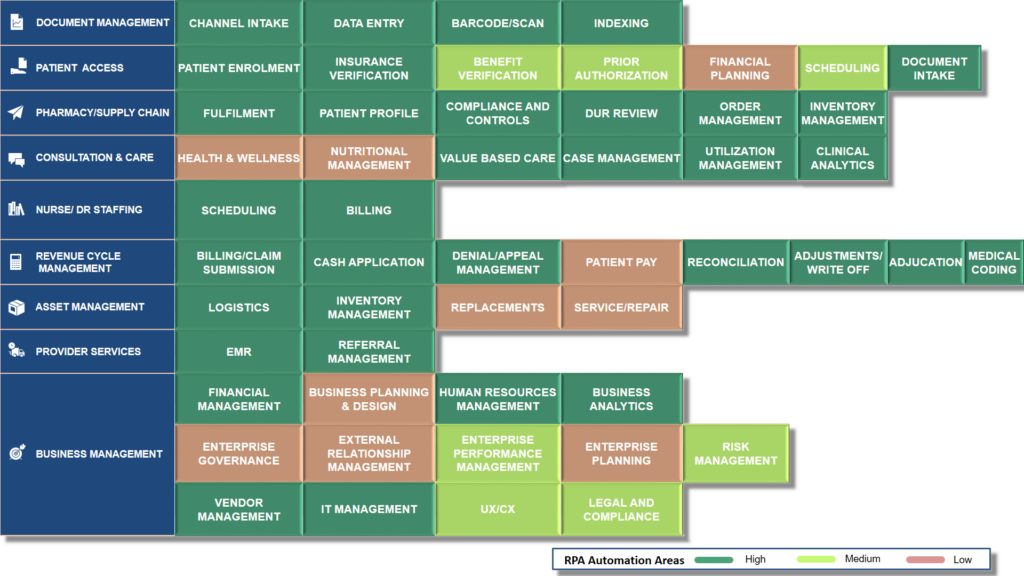 MACHINE LEARNING SOLUTIONS
We help you unleash the value of data and design a strategic roadmap to augment your business goals. With our Machine Learning solutions, healthcare providers can leverage the power of algorithmic decisioning
Sentiment Analysis
Generate holistic insights from newly launched drugs/products/brands to track performance and customer sentiments across CRM/social media/ native feedbacks. This can further be automated to produce relevant regulatory reports for compliance
AI Assistant
AI assistants can act as a digital therapist. It can give patients real-time feedback and can provide recommendations based on past clinical records to the clinical team. It can help to stimulate social engagements and calendar scheduling.
Fraud Detection
Machine learning uses a data analysis model to analyse claims made by the customer. It also classifies correctly whether the requested claim is legitimate or fraudulent. This reflects in better claim management with reduced loss.
Shift Optimization
Send the right care to the right areas & at the right time using ML models. Prioritize staff based on past care unit history, expertise, calendar, additional variables. Balanced work schedules can reduce employee stress and boost productivity.
We at NuAIg can help you envision your AI roadmap that resonates perfectly with your business goals.
Speak with our analyst
Corporate Office
US – EDISON
515 Plainfield Avenue, Suite 2, Edison NJ 08817