RPA bots can automate claims tracking process by constantly checking for claim status across payer portals and generating corresponding reports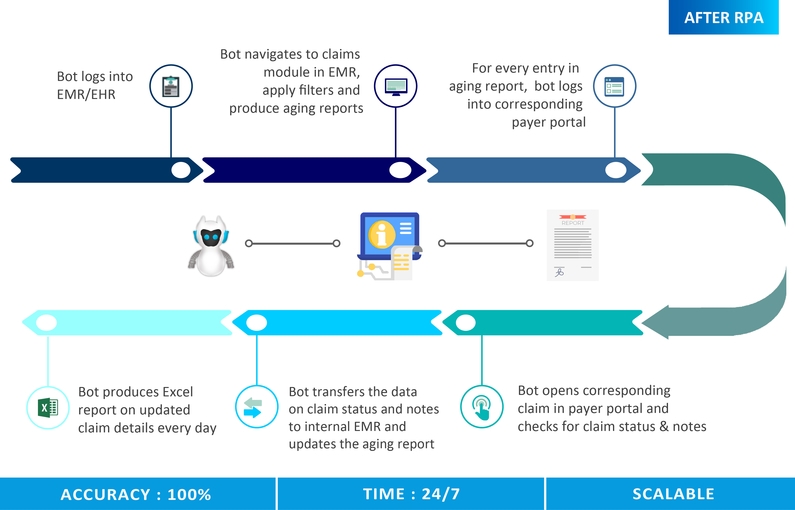 RCM process is essential for a healthcare practice to maintain financial viability by improving cash cycle. RPA can be a efficient and effective tool that can streamline RCM processes while saving cost and time.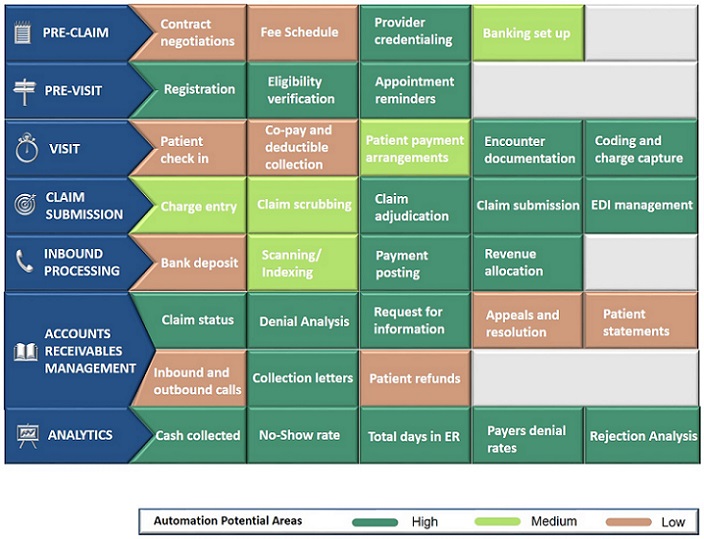 RPA robot can automate the patient data collection and processing workflows and select the optimal appointment time for the patient based on their diagnosis, doctor availability, location and protocols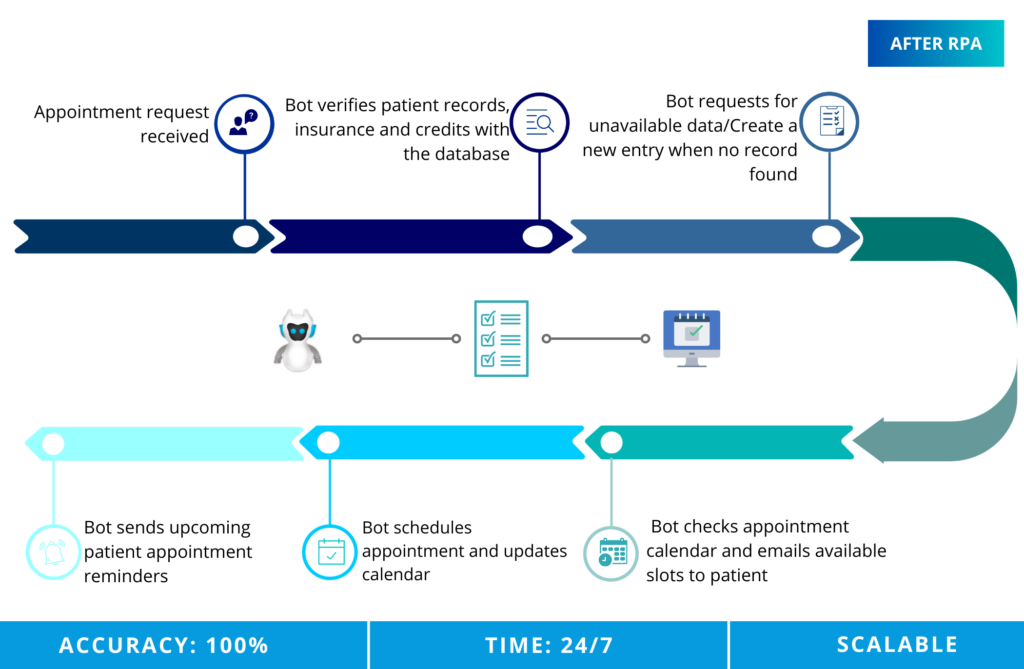 Billing reconciliation for home care
Homecare business demands an integrated ecosystem to ensure right service is billed to right customer for right number of hours in the right shift. Subsequently, this directly affects your payroll engine that compensates caregivers precisely. RPA can help you augment this highly transactional process to deliver accurate results.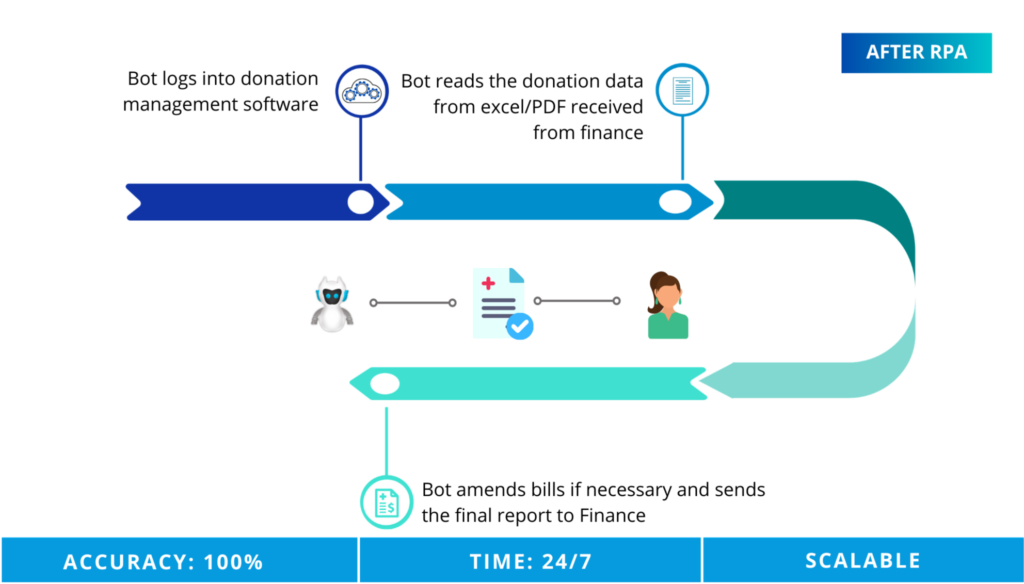 RPA solution ensures that invoices are smoothly validated and approved with automated checks and minimizing or completely removing user intervention, to deliver high efficacy and efficiency for healthcare providers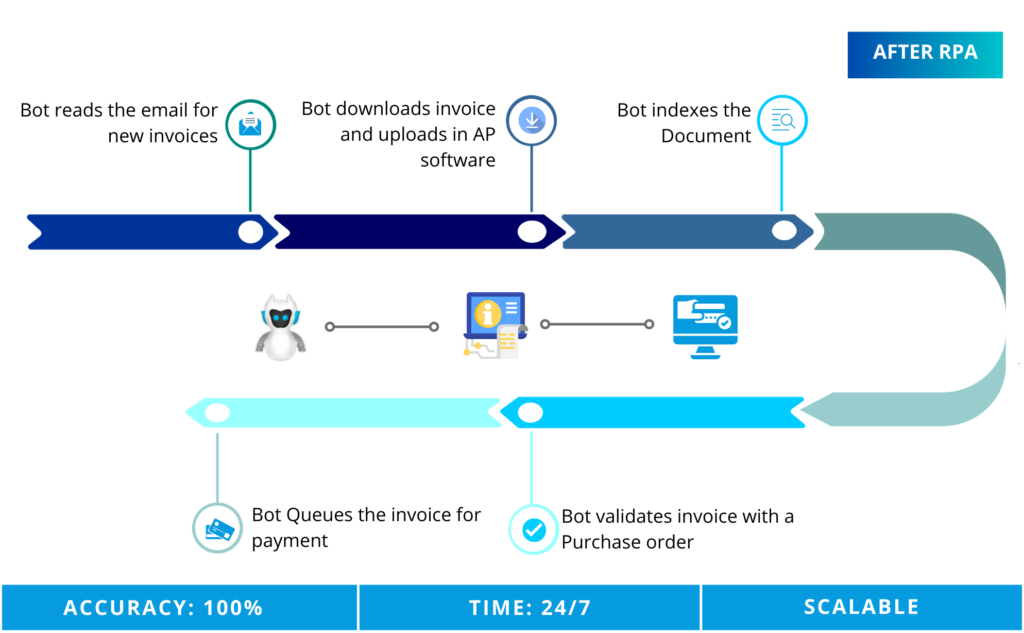 The accounts team deals with a plethora of reconciliations every month. One such highly rule-based repetitive task is receipt posting. The bot can easily perform this activity for you by reconciling bank ledgers and internal books to update information in your account system.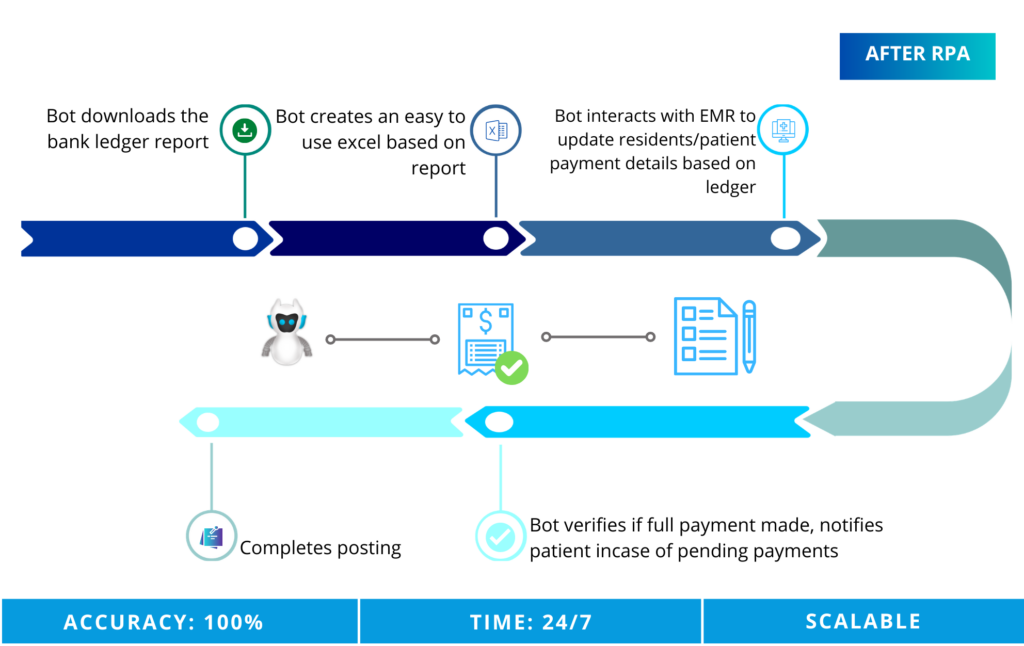 HR teams work with multi level integrations for on boarding new employees. RPA Automation shortens the HR checklist a lot and allows a software system to interact with each other. RPA can double-check HR compliance.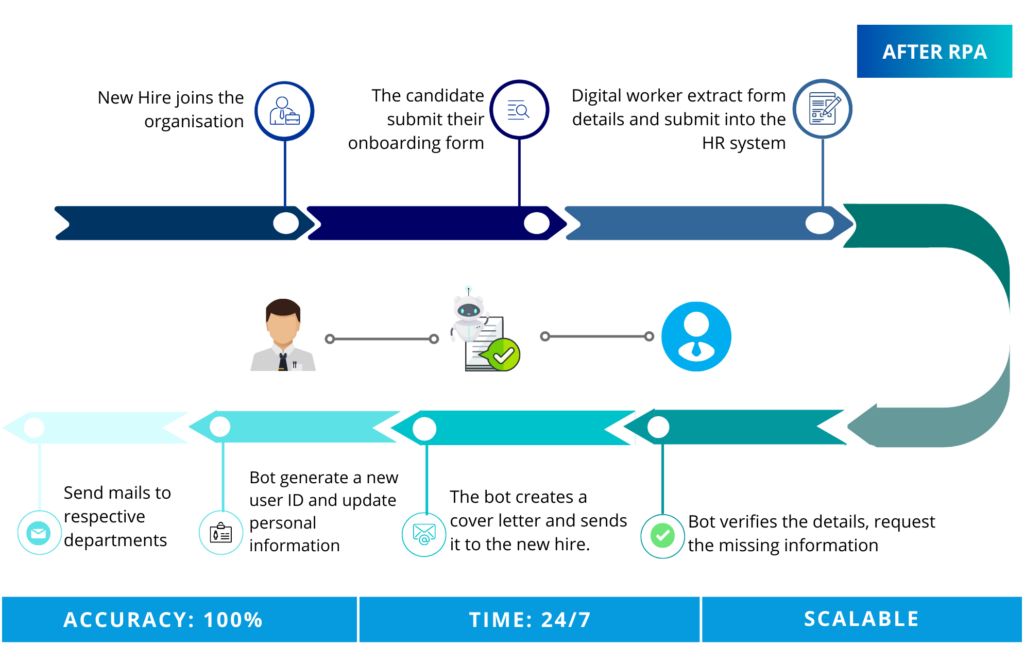 Credentialing caregiver and physician is an important process of HR function to ensure that the licenses and services rendered are in sync to state approved physician license. RPA also verifies the expiry date and renewal date of licenses to ensure compliance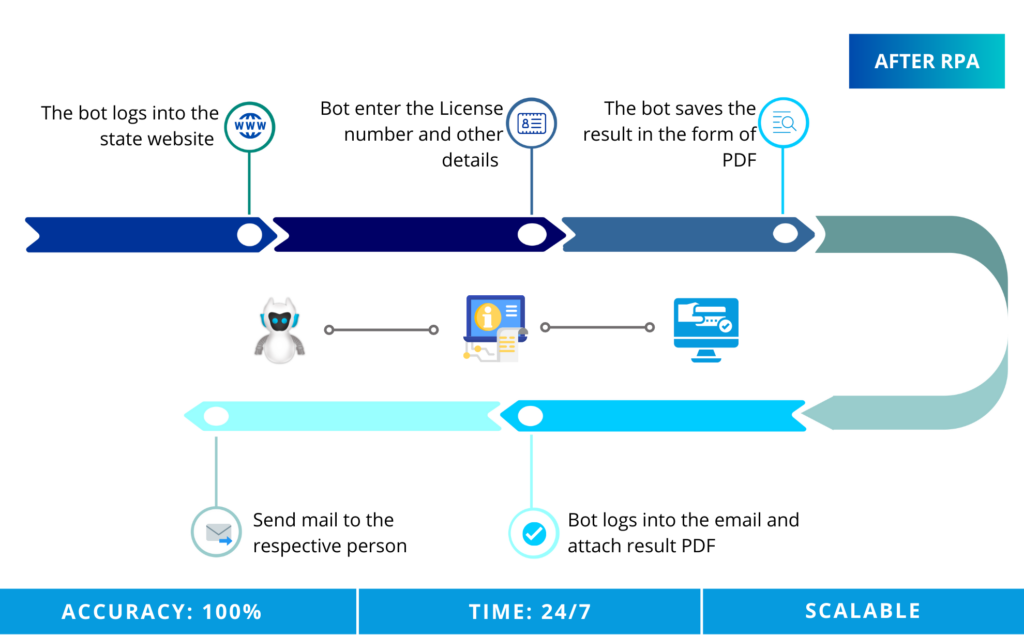 Pledge/ Non-pledge donation
In a typical Donations & Donor relations management system there are multi-tiered checks, reconciliations, and updating between finance and back-office teams. RPA bot eliminates these repetitive mundane data reconciliations to free human capital for value-added activities.