We are a Digital Transformation Consulting firm that specializes in the Advisory and implementation of AI, Automation, and Analytics strategies for Healthcare providers.
Why NuAIg?
With our team of AI and Healthcare consultants and engineers, we bring years of experience working specifically with providers to embrace Artificial Intelligence. We help by
Assessing the digital maturity

Educating stakeholders

Envisioning automation roadmap

Implementing Solution

Scaling Adoption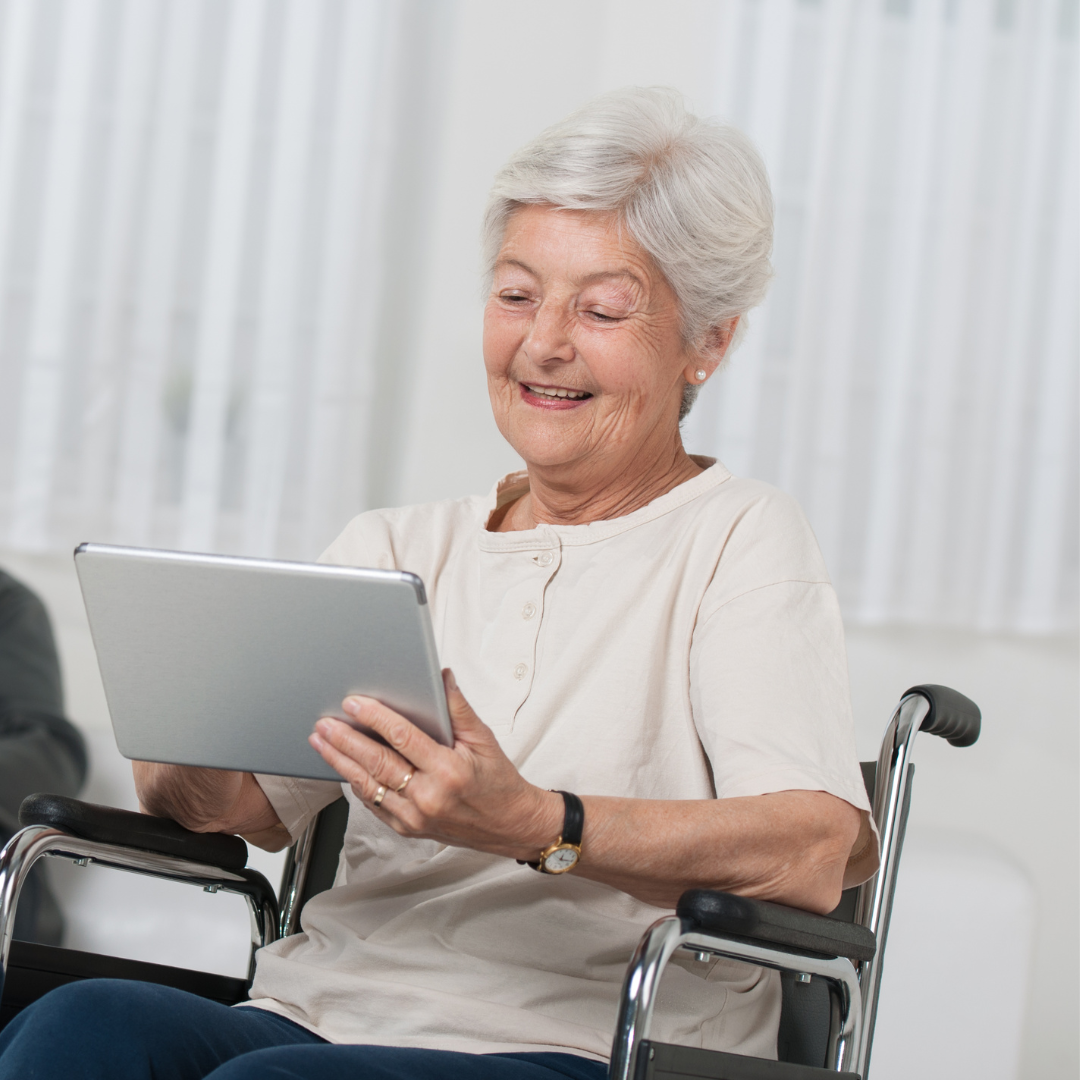 Our Presence at industry-specific thought-leadership events and publications
Argentum Senior Living Executive Conference in New Orleans | 5 May - 8 May 2023.
We demonstrated how we have been helping providers unlock the full potential of AI, Automation & Analytics.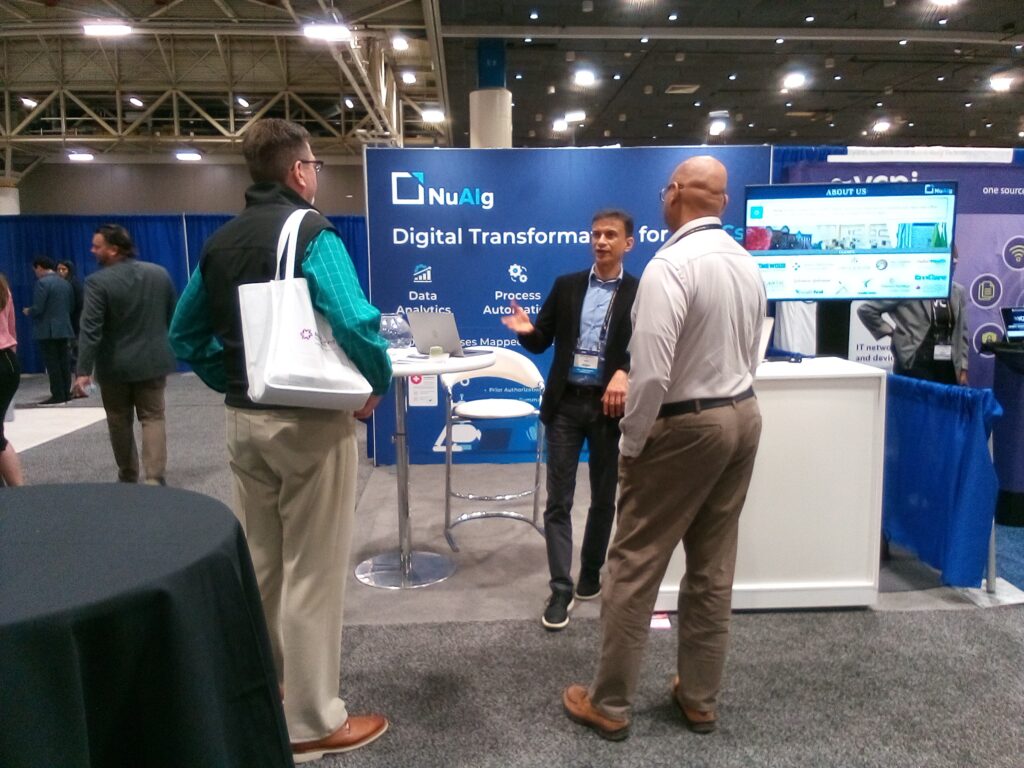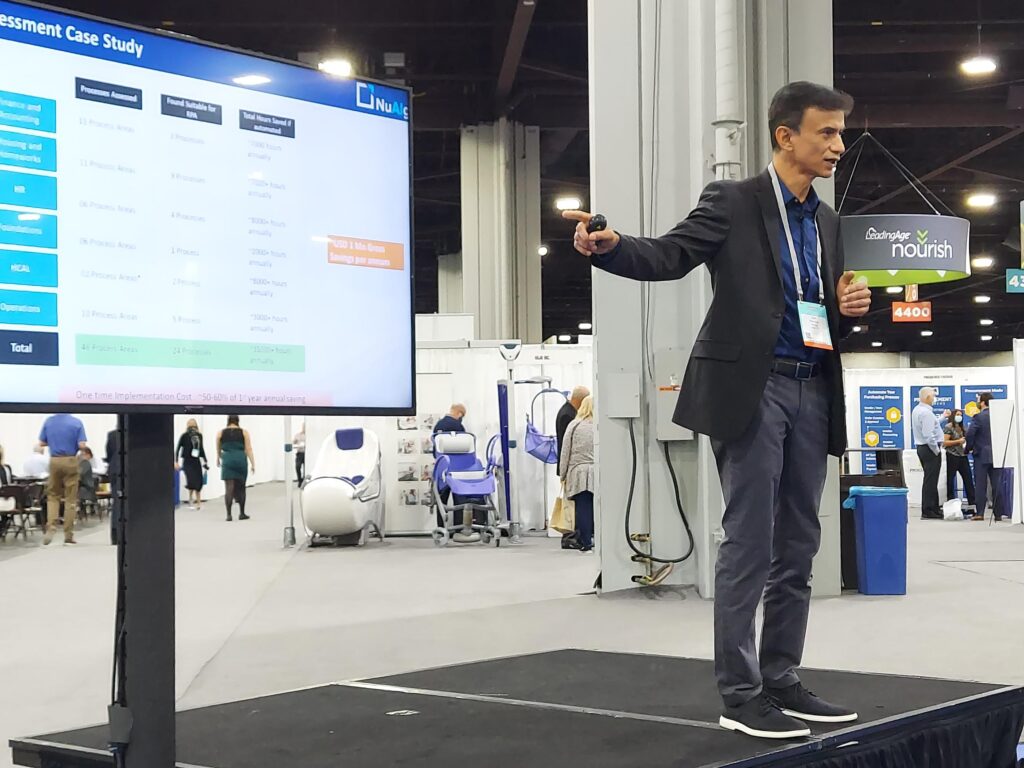 Ziegler LeadingAge National Senior Living CFO Workshop 2023
We showcased how AI, Machine Learning, and Robotic Process Automation is empowering Senior Living with efficient staffing with Practical Examples, and Future Solutions
LeadingAge Annual Meet 2022 at Denver.
We presented our success with AI and Automation at LeadingAge Annual Meet 2022 at Denver in a dedicated session with a Provider CIO.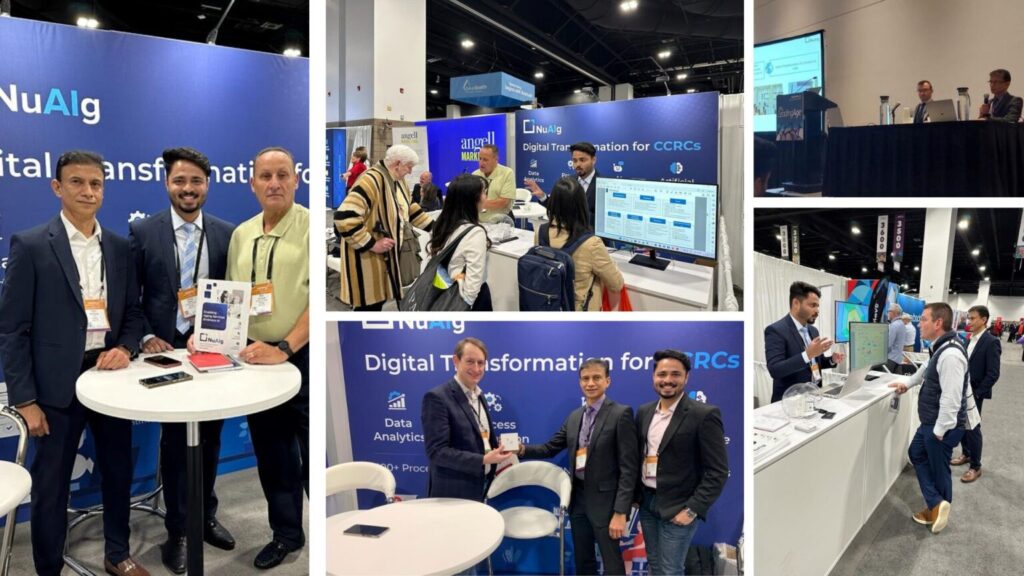 The NuAIg team worked on creating a Digital transformation roadmap for providers in a select committee, including providers and the CAST commission.
Read the Whitepaper
Explore Case Study
NuAIg is proud to have helped UMC of New Jersey succeed with its data analytics initiatives and thrive in their digital transformation journey by
Improving Decision Making,

Accountability

Productivity
through Data Analytics
Discover more
Explore Case Study
NuAIg is proud to have helped UMC of New Jersey succeed with its digital transformation initiatives and thrive in their digital transformation journey by
Increasing Productivity

Reducing Labor Costs

Improving Resident

Employee Experience

Driving Innovation
Discover more
Our series of webinars focusing on the impact of AI - driven Automation on all aspects of Aging Services across functions
Latest RPA Case Studies
Maximizing Efficiency and Reducing Costs with Robotic Process Automation in Healthcare
Knowledge Capsule
Read more about our latest news posts and be informed