A CCRC Leverages Automation for Resident Information Transfer
Overview
Founded in 1907 our client is a leading CCRC, offering the full continuum of senior care services including security, health care, and socialization. With 13+ facilities in the United States, the provider is featured in Best Nursing Homes and Short-Stay Rehabilitation Lists.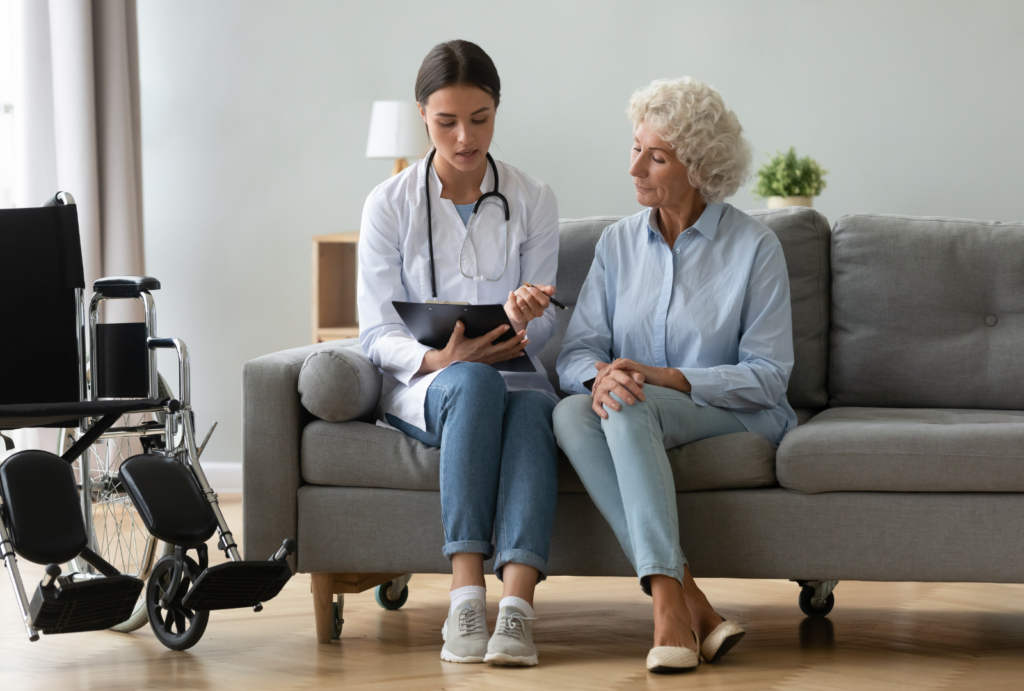 These are for status Notice

The manual transfer of information, such as reductions, promotions, leaves, etc, was tedious and time-consuming

Following up on approvals across departments by manually filling out the information.

Collecting all the background information about employees takes a long time.

In order to manage the growing community & employees, automation was necessary.
With the recent change in EMR from Matrix Care to PCC, resident documents needed to be transferred. These documents were manually extracted from Matrix Care, renamed, and categorized to be uploaded into PCC under the respective resident's record. This was being carried across all community sites and with close to 0.1M resident documents, the transfer effort would have taken months. Thus, automation was necessary to speed up and streamline the process to bring accuracy and efficiency.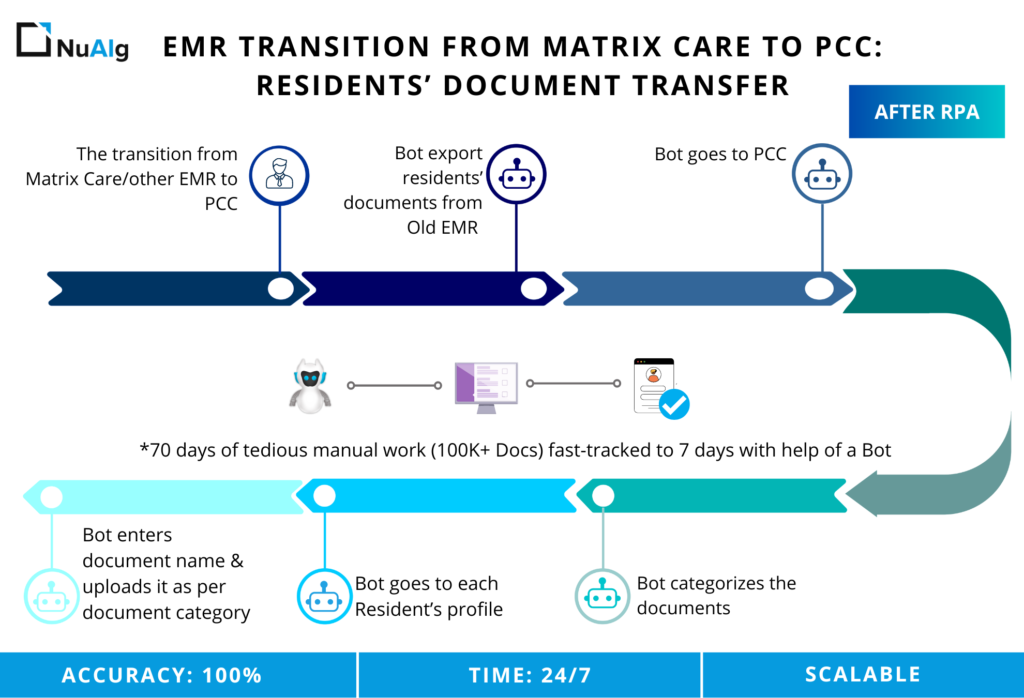 Corporate Office
US – EDISON
515 Plainfield Avenue, Suite 2, Edison NJ 08817