Execution Playbook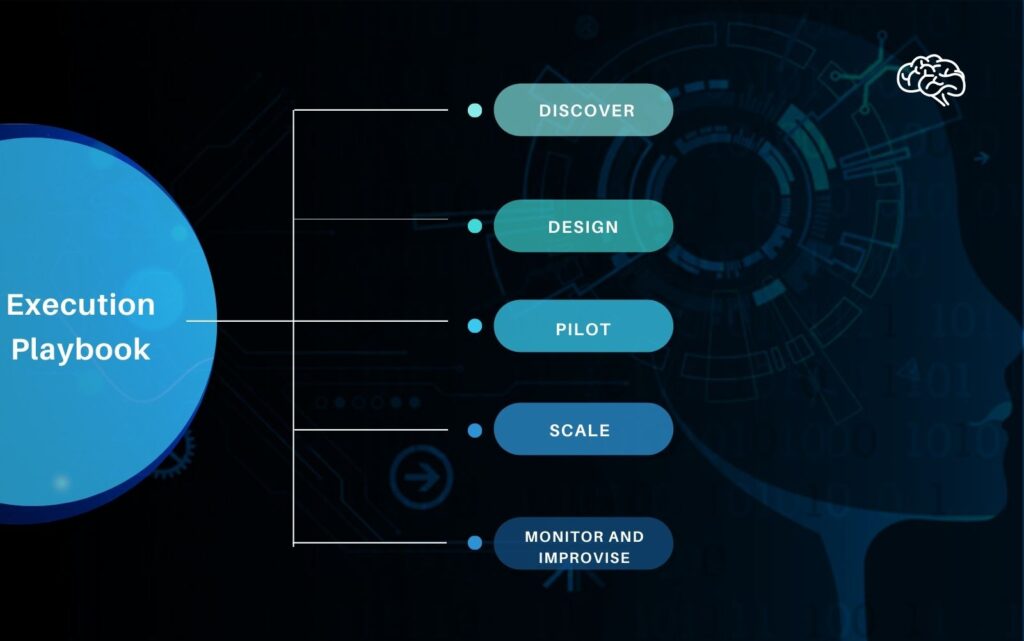 Discover: We help you discover processes that can be potentially automated and are in sync with business goals. We align these in tranches to realize early success before full scale implementation.
Design: We architect for you a concept plan that envisions your roadmap along with a solution that is perfectly stitched for your use case
Pilot: Our first trach of automation helps your reap early benefits of Artificial intelligence and machine learning. This helps build the cornerstone for your full scale enterprise implementation
Scale: With first tranche in place, our team of experts help you setup/train your AI team before we gear up for a wide range implementation.
Monitor and Improvise: We follow Kaizen structure to keep improvising your processes based on continuous feedback. Our KPI dashboard helps you monitor artificial intelligence impact on
your vertical regularly