How Invoice Automation is Transforming the Aging Services Community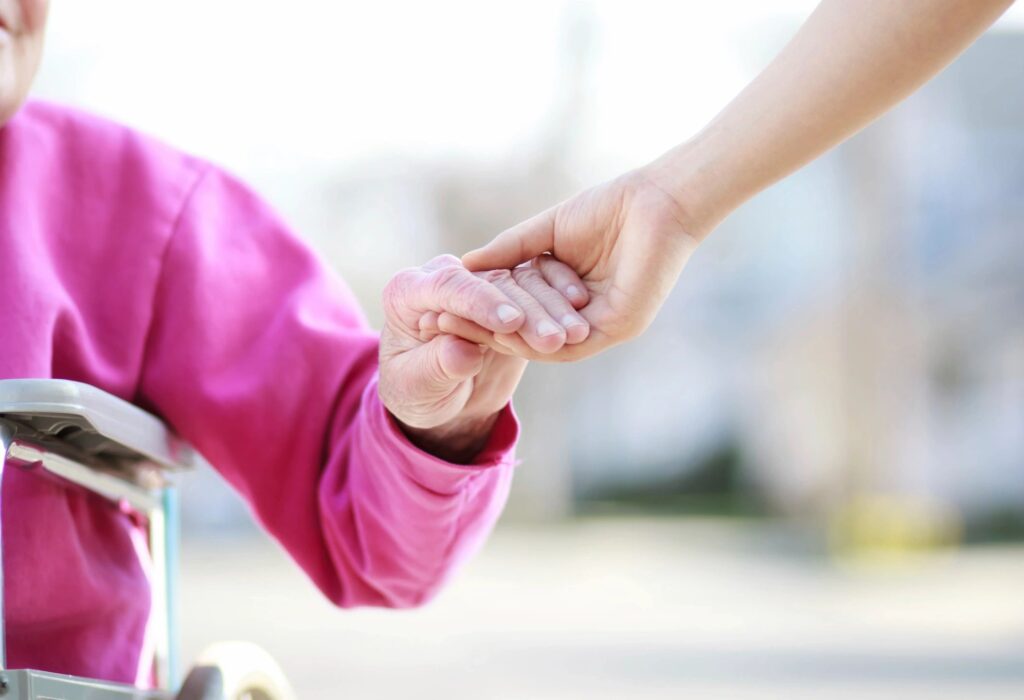 Invoice processing is a key back-office process that requires a lot of manual effort. Such manual processes result in inefficiencies, delays, errors and higher operational costs. In our recent engagements with Long-Term and Post-Acute Care providers, we experienced Invoice approvals having similar challenges and a major cause of concern to finance leaders who need to keep up with stagnant cash flows.
The antidote of Automation in invoice processing can introduce revolutionary changes in LTPAC, and the continuum of care providers, bringing in improved data accuracy with financial controls.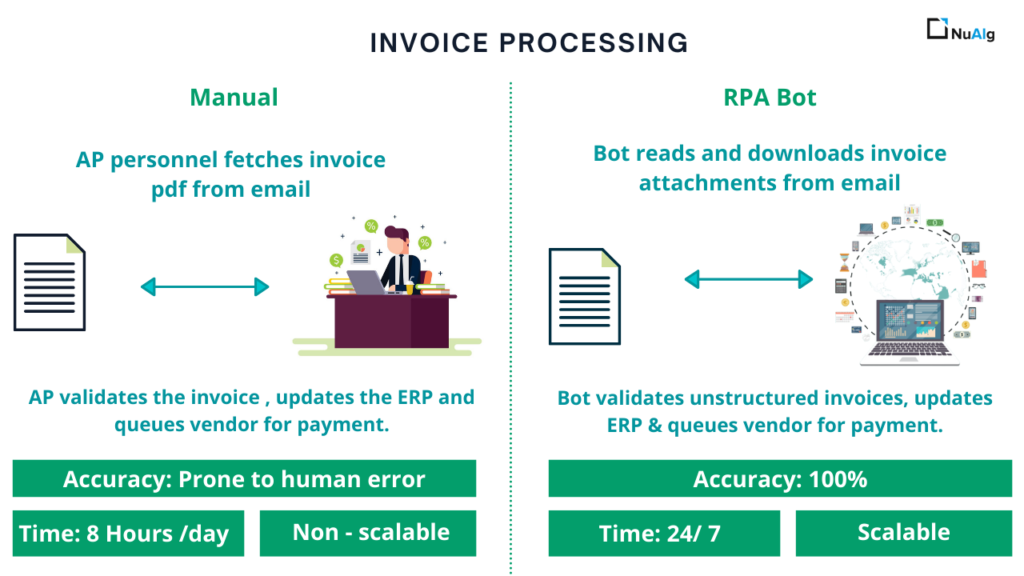 Under manual Invoice processing in a healthcare facility, the turnaround time can vary from a few days to weeks. Whereas for similar facilities having RPA Automated invoicing system, the turnaround time can be reduced by 90%, saving a huge amount of time and money.
Want to start your automation journey? Get started with a free consultation
What is Automated Invoice Processing?
Automated invoice processing is the electronic way of handling invoices. It extracts data from the invoice, enters it into the system, and pushes it into AP Software with minimal human intervention. Making payments processing just a matter of a few clicks.
Benefits automated invoice processing can bring for providers:
Reduce Invoice Processing Time: The RPA bots work at lightning-fast speed and could interact across applications, thus reducing the processing time and freeing up the workforce to focus on more critical tasks.
Increase Accuracy: By removing the need to manually enter invoices, the chance of incorrect data entry – such as value, vendor and billing code -reduces significantly. Improving the data consistency and accuracy.
Enable Data Tracking: Invoicing can be monitored through real-time report tracking and on-time corrective actions.
Meet compliance regulations: Meet HIPAA requirements with Bots directly entering patient data directly into the required system, prevent data breaches and be compliant with state regulations like having electronic signatures on electronic claims forms.
Increase patient outcomes: Free up your caregivers from invoicing process and let them focus on patient care & spending time with patients. With better care, patient satisfaction increases and they are more likely to come back.
Faster approvals: The aging care community can take advantage of early payment discounts by implementing automated approval solutions to cut approval time and reduce late payment penalties.
Ingest: The first step initiates when documents arrive ( hard copies, faxes, PDFs or HTML). These could be purchase orders from vendors or invoices from customers.
Capture and Process: The process begins by scanning purchase orders or importing them into the system through data parsing. To ensure that all fields are automatically mapped, optical character recognition (OCR) is used to prevent errors from being made during rekeying. Next, invoices and receipts are matched with purchase orders for validation purposes. This step ensures duplicate payments or missing information on any of these documents does not result in processing errors.
Review: Imported invoice images and data are then processed in the system's business rules engine using the hospital's existing approval criteria. This will ensure that the invoice complies with the hospital's internal policies for routing each invoice by type/GL code, approval limits, or study, fund or grant.
Approval: Invoices are then automatically routed in real-time for approval, alerting approvers by email, from where they can easily approve in a single click, without even needing to log on to the system.
Submit: After each person in the process has signed off the invoice, it is automatically routed to the next approver, until final approval is received.
How to select the right invoice automation vendor?
It's important to select the right vendor for your project — one that can provide the right level of support and flexibility. We've outlined the key questions you need to ask when evaluating vendors:
Analyze which tedious processes, such as low-value delinquent accounts, can be automated.
What are your pricing models? How much will it cost me to implement a solution?
How will you evaluate the results of your proof-of-concept?
What features do I need in my system in order for it to run smoothly?
Can I integrate with Hospital Management Systems seamlessly in order for us to extract data from multiple sources?
NuAIg is an automation advisory firm dedicated to helping healthcare providers to achieve maximum profitability by reducing patient care costs. Our team offers a complete blueprint for automating workflows and selecting the right automation vendor for your hospital or clinic. We combine our deep expertise in the healthcare sector with our knowledge of the latest technology to deliver robust ROI.