How the power of artificial intelligence revolutionized the sales industry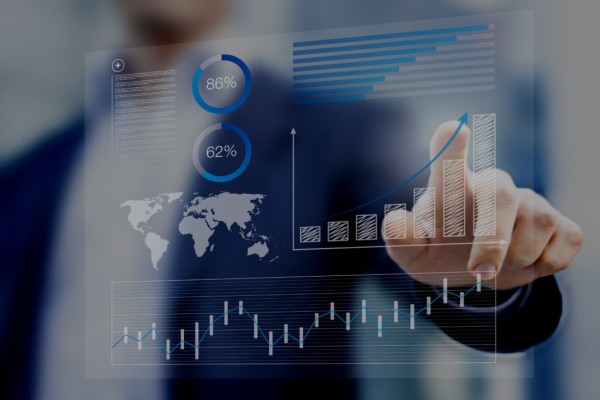 With the continuous development of the sales industry, sales strategies and technologies are also constantly improving to help the sales team attract new customers and retain existing customers. Traditional sales techniques no longer give the same result and even can cause confusion. Just like a football game, a strong sales operation does not use a lot of tools, but hopes that they can work together in some way. The way to use these tools to achieve goals is to turn potential customers into customers. The most basic skill of a salesperson is people-oriented.
Salespersons must become coaches
Excellent sales person not only achieves sales goals but also maintains the long term relationship with customers. This quality distinguishes an excellent sales person from an ordinary sales person.
A good salesperson must have a mentality like a coach, he should be good at listening, he must know how to build trust and maintain a good relationship with potential customers even after the product is sold. After all, establishing a positive partnership is not only the key to reaching a new agreement, but also the key to long-term retention of existing customers, building trust and obtaining new recommendations.
Sales staff should treat potential customers and existing customers the same as football clubs treat fans: happy customers will watch matches time and again like football fans and talk to friends about their favorite team. They originally came for the team to win, but they stay loyal because they like teamwork and they believe that football clubs meet their needs. This is the role of coaches, who need to transform new clients into long-term advocates.
Artificial intelligence helps salespeople
Data is essential for predicting the correct formation on the football field, and this is also true for sales operations. Artificial intelligence (AI) can be proved as the best tool.
Over the years, artificial intelligence has been applied to various industries, including medical and security industries, and now it has spawned super
salespeople. Gone are the days of contacting customers through automatic recording calls. Now, even junior salespeople can persuade potential customers to buy products and services, just as skilled as a salesperson who has been working for ten years, thanks to artificial intelligence.
In the sales field that no longer relies on measures such as holding events and visiting potential customers, it is necessary to find a way to conduct business virtual, and many people may not be very familiar with this, so new solutions and sales techniques need to be adopted. This data-driven and artificial intelligence-driven sales method helps sellers understand more potential buyers, build trust, ensure more meaningful conversations, and better track relationships with potential customers. In short, the use of artificial intelligence sales technology has fundamentally changed the sales method.
Omnipotent data
In a world driven by sales technology, automation is more than just a workflow. AI along with Machine learning and RPA, helps in sales while giving visibility, performance and productivity.
In the new crown virus epidemic, people pay more attention to emotion when buying goods. This can easily lead to a discrepancy between the intentions of potential buyers and the needs of sellers. By using artificial intelligence and machine learning technology, sales staff can more easily identify potential customers who are genuinely interested and stop contacting those who are not interested.
A smarter artificial intelligence system can even answer potential customers' questions by analyzing their language and facial features, extracting relevant information, and tracking their feedback to obtain accurate customer information, thereby guiding them to answer customer questions.
In addition, it turns out that no matter where the staff is during the epidemic, for business operations, this eliminates a familiar complex factor: travel. While working remotely, sales transactions that are about to be completed are faster than ever. In the past, only salespeople dealing with potential customers could get accurate
information, making it difficult for sales executives to understand the sales channels.
In the economic recession caused by the epidemic, sales teams are under pressure to achieve sales performance. Sales executives also need to use data to analyze opportunities that can accelerate sales and replicate success in the sales team. This is where artificial intelligence comes in. It provides managers with correct data to analyze sales opportunities, speed up sales, and improve overall productivity.
Strengthen real-time work
In most cases, the sales team needs to convert poor quality potential customers into customers, which leads to a long and arduous development phase, which is difficult to solve the actual challenges of potential customers. To avoid this situation, companies need a development checklist, which will increase the chance of sales conversion. At the same time, content about best practices in the industry in which potential customers are located helps the sales team understand what needs to be paid attention to to attract potential customers. This demonstrates the compassion and expertise of sales staff, enabling them to better engage in meaningful contact with potential customers to ensure their long-term interests.
By making full use of resources, artificial intelligence can improve the work of sales staff in identifying potential customers by providing relevant information about potential customers in real time. This allows salespeople to have more meaningful conversations and build stronger relationships with potential customers and customers.
In addition, salespeople want to contact potential customers at the right time and in the right way. They don't want to record activities, schedule meetings back and forth, or update records with new contact information. Machine learning can handle all these mundane and necessary tasks for sales staff. Its algorithm can extract, process and learn from a large amount of sales data. Models can analyze sales activities and customer data on a large scale, generate deeper insights, and even take actions automatically.
Build a bridge
Sales are usually regarded as a relationship business. Building a relationship is crucial. If there is no relationship, the customer is usually just a name to the salesperson. In order to develop a true relationship, salespeople need to provide a personalized and human approach. Using data collated by sales staff for predictive analysis, artificial intelligence/machine learning can determine a personalized journey to improve the one-to-one connection between sales staff and customers.
Having said that, collecting sales data and customer information is not enough. Sales staff can use artificial intelligence to obtain data and analyze it to create more accurate sales targets that can be updated in real time. By using artificial intelligence technology, you can see how customers feel on all levels.
Artificial intelligence can even serve as a real-time coach for salespeople to talk to potential customers. Efficient artificial intelligence tools combine intelligent sales support and progressive automation to simplify tasks, and help salespeople conduct productive meetings and implement follow-up tasks.
The future development of artificial intelligence
A sales team without artificial intelligence is an entity without a future. Today, artificial intelligence has done most of the heavy lifting for many successful sales teams. The main disadvantage of a sales organization that attracts prospects and customers without machine learning insight is that it will miss many opportunities for the best business results.
Investing in artificial intelligence can bring considerable returns. The advantages of artificial intelligence are better sales, better customer service, and reduced customer loss.
Artificial intelligence technology is the best hidden asset of an organization, which makes it an indispensable part of the sales mix of various organizations.