Improve Customer Engagement with Patient Access Automation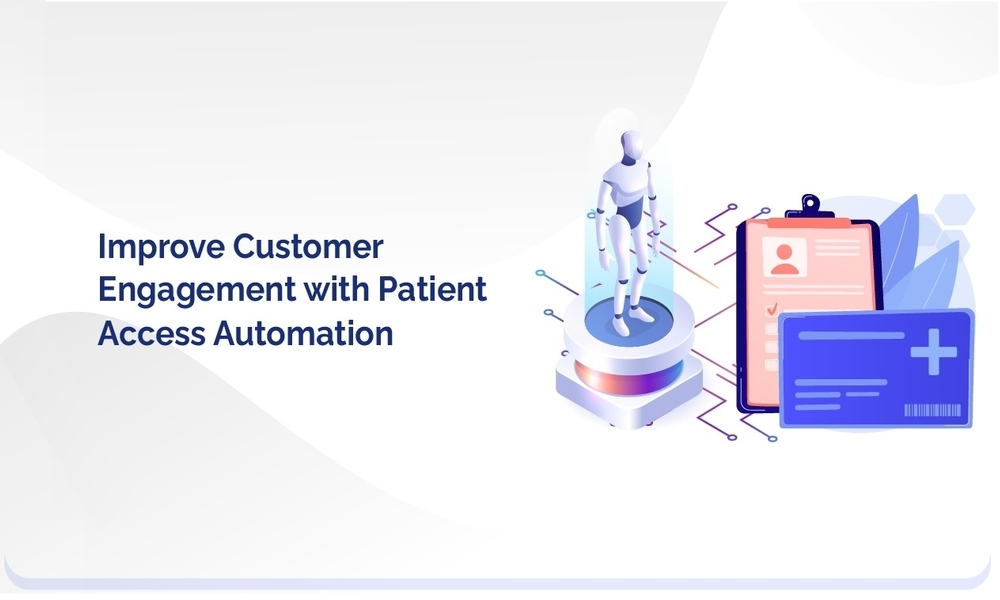 The Healthcare revenue cycle is a complex interconnected process. The provider's Revenue cycle is ripe with manual processes across all the Phases. The Patient access phase being the primary touchpoint between patient and provider. It is usually inundated with tedious, time-consuming, and repetitive tasks. A well standardized and simplified workflow can ensure a smooth Patient onboarding process thereby improving patient experience across the care continuum.
Transforming Revenue cycle operations with automation can lead to a clinically focused and analytics-led solution. Enabling providers to deliver quality care and reduce the burden on front desk executives.
We at NuAig leverage automation at scale by deeply understanding the healthcare ecosystem. We enable enterprises to streamline workflow to improve care delivery, enhance productivity, reduce denials, bend the cost curve and boost cash flow.
Explore Patient access process post Automation:
Streamlined Appointment Scheduling
● The overall process involves automated appointments and setting up Patient accounts to facilitate future billing and contact.
● Bots Fix the schedule based on the Physicians' availability via an intelligent system.
● Send Automated Reminders to the patients thereby reducing no-shows.

Improved Pre Registration
● Automated assessment of scheduled patients for the pre-registration process. It captures medical information from the application while subsequently integrating with EHRs.
● A streamlined pre-registration enables short waiting time and simplified data collection.

Enable Smooth Registration
● AI assists in the mapping of pre-registration information with hospital records.
● It ensures a high degree of accuracy while capturing patient insurance data increasing clean claim submission.
● Automated follow-up process and Real-time information for stakeholders.

Drive Error-free Prior Authorization
● Leverage RPA bots in verifying insurance coverage with the Patient's primary and secondary payer.
● Drive Efficiency by eliminating manual entries and automating real-time data flow from the hospital's order entry system to the Payer's portal.
● Seamlessly Initiate eligibility checks, in-network checks, and retrieve clinical notes from EHRs